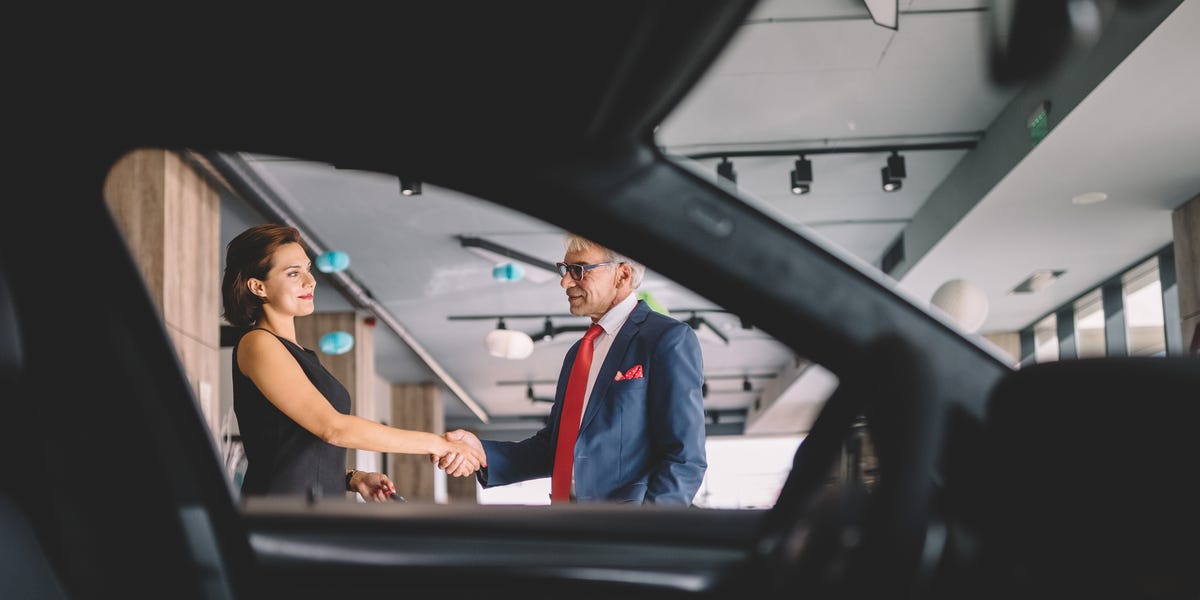 Purchasing a new car is a moment for celebration. You have bought it and you can't wait to take out your new addition to the family on a long drive and bask in its comfort. You will either drive your vehicle out from the dealership or opt for home delivery. However, with a new car comes a new set of responsibilities. You need to know the rules about owning and driving a car to have a hassle-free experience.
The first thing you must do is buy insurance for your car. With an insurance policy, you will get financial assistance in the event of any damage to your car, and injuries suffered from an accident. Out of the two insurance policies for cars (third-party and comprehensive), opting for the comprehensive insurance plan is beneficial.
Comprehensive plans provide third-party and own damage coverage. Many car insurance companies in India have launched online processes to make the purchase easy for customers. For instance, if you wish to purchase a TATA AIG car policy, you can visit their official website, compare the plans they offer, provide the car insurance details and purchase the plan in a matter of minutes.
However, before you ride your purchased car home, you must make sure it holds a temporary car registration number.
Temporary Car Registration Number:
A temporary car registration number is required to identify a new car that hasn't yet been registered permanently with the RTO (Regional Transport Office). As per the rules of the Motor Vehicles Act (MVA), every automobile driven on Indian roads should have a permanent registration number issued by the RTO. It is a legal requirement to get a temporary registration number to take the car home from the showroom. Getting a permanent registration number may take some time.
Generally, the dealership from where you have purchased the vehicle will assign a temporary registration number for your car and take care of the car registration details. However, if your car dealer hasn't applied for the temporary registration number, you should apply for it yourself before taking the car home.
If you are booked for driving a car without a valid registration number, you may have to pay a fine. Your new four-wheeler should hold a temporary registration number before it is moved out of the showroom or your dealer's office.
Temporary registration numbers are valid for one month and you should apply for the permanent registration number within that time. Once the RTO has issued the permanent registration number for your car, your temporary car registration will become invalid. You can apply to extend the car's temporary registration number if you haven't got the permanent registration number within a month.
How to Apply for A Temporary Registration Number for Your Four-Wheeler?
If your car dealership hasn't provided a temporary registration number for your car, you must do it yourself. To apply for the temporary car registration number, you must follow the steps listed below:
Fill Form 20 to apply for a temporary car registration number.
Gather all the documents required under the form.
Approach the RTO in your jurisdiction and submit the form along with all the required documents.
Pay the charges required to get the temporary car registration number.
The following documents are required when applying for a temporary car registration number:
Application in Form 20
Sale certificate in Form 21
Roadworthiness certificate of the car in Form 22
Insurance policy certificate for the car
PUC (Pollution Under Control) certificate of the car
Your address proof like electricity bill, Aadhaar card, etc.
Income Tax PAN card copy or Form 60 and 61 if PAN is not available.
You can also download the forms from the official website of Parivahan Sewa by the Ministry of Road, Transport and Highways. Look in the 'Informational Services' section. The fee for temporary registration varies among the different states.
Summing up, every car driven on Indian roads must be registered with the RTO. As getting the permanent registration number could take a while, a temporary registration number is allotted. Usually, dealerships provide the temporary registration number but if they don't, car owners can apply for it themselves. A registration number is necessary even to take the vehicle home from the dealership. If you are caught driving a car without registration, you may be booked for a violation and fined.
Some Frequently Asked Questions:
Can We Drive with A Temporary Number?
Yes, it is legal to drive with a temporary number. However, the temporary registration number is only valid for a month. You must get a permanent registration number as soon as possible. If you can't get the permanent registration number on time, you can apply for an extension of the temporary registration number.
Can I Drive My New Car Without a Number Plate?
No, you cannot drive your new car without a number plate in India. It is against the law. Your dealership will either provide you with a temporary registration number until your permanent registration number is ready, or you will have to get the temporary registration number yourself.