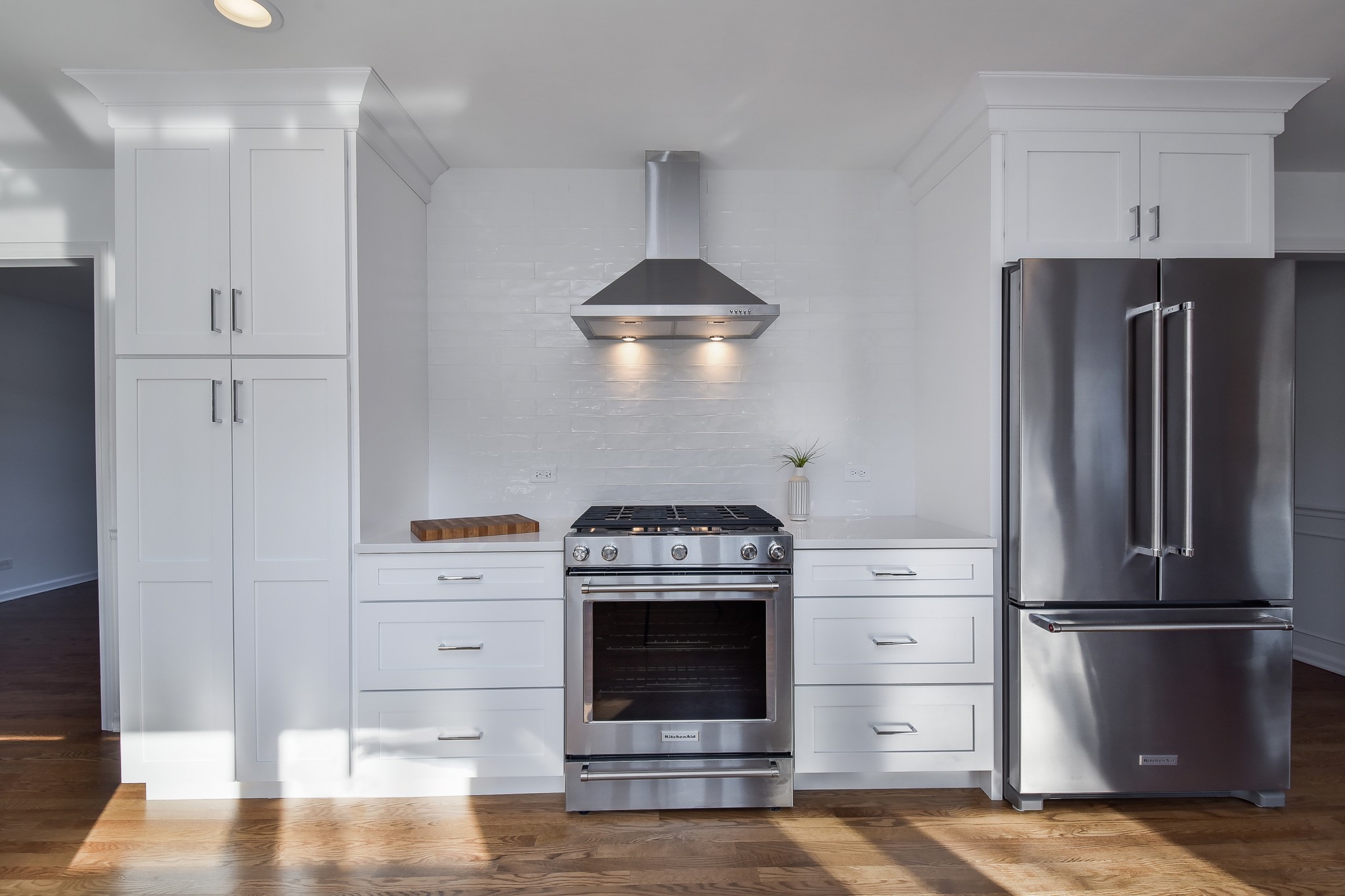 You have finalized the budget and established a vision for your new kitchen. You are all set to hit the retail store to buy some modern appliances for your scullery but got confused!
This is a common issuetackled by thousands of people. It happens when you couldn't spare quality time looking for the products, comparing their features and performance coefficient.
In this short but useful guide, we can help you understand how picking the right appliance can change the wholesome functionality of your kitchen. Also, be sure of buying items that consume lesser energy resources and have a negligible impact on the environment.
Cooktops Or Range
Fitting your kitchen design, you need to understand whether a combination of a cooktop and wall oven will take more space or a free-standing range. Ranges usually are more eco-friendly, and installing them is a piece of cake. But if you have more than two things to cook simultaneously, then you might buy a cooktop and wall oven. Make sure to choose the right fuel source. In ranges, there are gas ranges, electric ranges, and duel-fuel ranges. As for cooktops, you can opt among induction/electric/gas.
Ice Makers
If you are a passionate cocktail-lover, then choosing the right ice maker should be in your priority list. Begin your research by selecting the type of ice you usually use – nugget, sub-zero, granular flake, or gourmet clear. Also, make sure the amount of ice your chosen ice maker produces satisfies the needs of the whole family.
Dishwashers
Picking the dishwasher that perfectly matches with other kitchen appliances is utterly essential. Besides, compare the performance and cleaning features. Look for a dishwasher that has several cleaning cycles. Depending upon your family's needs, you can choose a dishwasher that has a range of capacity-level and soil-level options. Don't forget to count the number of jets and kinds of racks fitted in the model.
According to the space available in your cookhouse, you can opt for either 24-inch width or 18-inch width dishwasher. Also, don't go for a dishwasher that makes a sound of more than 40 decibels while running.
Refrigerators
Before going for any refrigerator model, be it a French door, a side-by-side door, or a traditional top-freezer, consider how many times your cook and eat at home, how frequently you open and close the door of a fridge, how many members are there in your family, etc.
Fridges that have dual refrigeration capacity with on-door controls might prove to be more functional for your cookhouse. Besides, the installation type of refrigerator plays a vital role. There exists mainly three – free-standing, built-in, columns/fully integrated. So, after finalizing the type, you may go for any fridge that best suits your family's needs.
Ventilation
Honestly, the ventilation system is the heart of the kitchen. A proper ventilation system not only escapes out steam, heat, and odour but also keeps your other appliances clean and grease-free. Some of the ventilations you can choose from include wall-mounted hood, downdraft, and island hood. Compare the fan's ability to move air in each of these and pick the one that fits your kitchen.