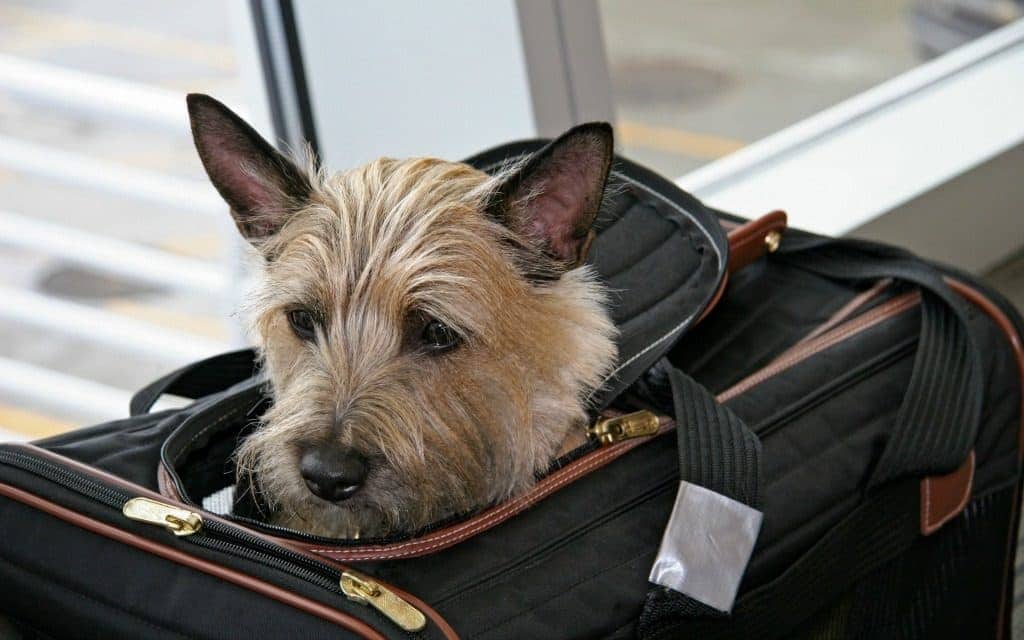 Luckily for dog owners, these animals travel by air better than cats. If the dog is accustomed to car travel, then air travel shouldn't be a problem at all. Use the guides-info.org dog air travel tips for safe and pleasant airplane travel with your best furry friend.
Certify Your Dogs Health before Air Travel
Not only is dog air travel better for your dog if the dog is healthy, but it's actually the law. Federal law requires that a dog has been certified within 10 days of the trip to be healthy, vaccinated, and free from contagious diseases. This is a very important for any pet travel, large or small.
Avoid Excessive Temperatures
Ensure the safety of your dog during air travel by never flying with your dog while temperatures are over 85 degrees or under 35 degrees, on either end of the flight. Many airliners put "heat embargoes" and/or "cold embargoes" on dog air travel during the summer and winter months respectively. This means that the airliners prohibit dog air travel during these times. This shouldn't be seen as a problem, because the airlines do it to prevent disease or death, and guarantee a safe flight for your dog.
Overseas Dog Air Travel May Involve Quarantine
For international dog air travel, keep in mind that some isolated countries, such as New Zealand and England, quarantine animals arriving by air. Before traveling and booking reservations, familiarize yourself with the laws, requirements, and procedures of your particular destination. Unless your flight is non-stop, remember that you may have to deal with regulations in multiple places.
Don't Tranquilize Your Dog During Air Travel
Although tranquilization may seem like a good idea during canine air travel, it isn't. Tranquilizers are the leading cause of death or sickness of dogs during air travel. A dog can't receive immediate or professional medical care during air travel, so unnecessary medications do more harm than good. In fact, many airliners reject tranquilized pets as a safety precaution.