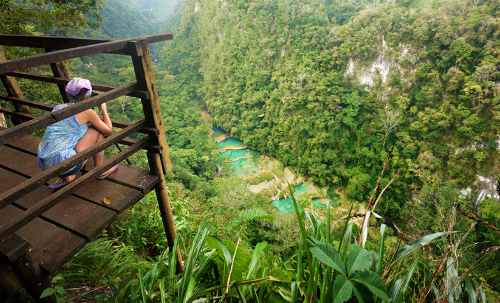 Let's say you've got to "get out of Dodge" quickly. You need to find a flight now but you'd still like to find some last minute travel bargains.
In the past you might have had to bite the bullet and pay whatever the travel agent was asking, but nowadays, with the internet, it's even possible to find last minute travel bajatraveler.
If you've been looking at the travel industry there's a lot of competition on the net. That's really good news for travelers. We now have a lot more options for finding last minute travel packages. With a little bit of research we can compare the cost of airline tickets, hotels and car rentals. And with a little bit of luck we can even find a choice of last minute travel specials.
Here are 9 things to do for you to have a shot at getting those elusive last minute travel bargains.
Be Flexible
While it might not be convenient, if you can travel a day or two earlier or later than you planned you can usually get cheap airfare deals.
Also, if you can leave early in the morning or perhaps take the "red eye" you could save some money.
Don't Panic – Check Out Several Travel Websites
It's not a good idea to freak out when you're looking for last minute flights. Take an extra half hour to look.
Check out several sites. You could find discounts that will save you a lot of money.
If you want to find one of the last minute travel specials it's usually not a good idea to jump on the first thing you see.
Fly on Tuesday or Wednesday
If your schedule permits, try to book your flights mid-week. That's usually the slowest part of the week.
You can often save at least 25% on your airline tickets by flying on one of those days.
Sign Up For Travel Alerts
This you're going to have to do in advance. Airlines email people that are on their travel alerts list about last minute travel bargains.