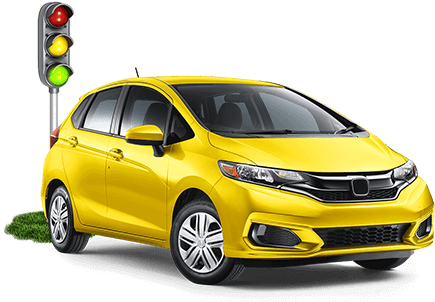 Most individuals devote their entire focus on buying the car or bike paying very little to no attention to the next step of motor insurance policy. While it is a total bummer, as ensuring its safety is among the top priority for every vehicle-owner. A motor insurance cover helps to financially safeguard losses caused due to damages. So, before you buy your next motor insurance policy, make sure to read the below mentioned tips to get the best insurance cover for your ride.
Type of Insurance Cover
The first and foremost step is knowing which type of insurance cover to opt for. There are myriad options to choose from which are broadly categorised into third-party plans and comprehensive plans. You can buy both these types of motor insurance online, but it depends on your requirement.
A third-party insurance cover is mandatory and a minimum requirement as per the Motor Vehicles Act, 1988. It ensures protection against legal claims raised by third persons. So, any accident or damage caused to a third-party can be insured under this cover. The premiums for this cover is defined by the regulator, the Insurance Regulatory and Development Authority of India (IRDAI) and thus affordable for all.
Comprehensive plans on the other hand are not as limited as third-party bike or car insurance. They offer coverage for to include natural calamities, man-made disasters, theft, fires as well as damage to your vehicle too. It further has the facility to enhance the coverage using add-ons.
Defining the Right IDV
IDV or insured declared value is the closest estimate to the actual value of your vehicle. It is also the amount that the insurance company pays in the events your vehicle is stolen or damaged beyond repair. This value can be set within a specified range for comprehensive plans and it directly impacts your premium. The higher is your IDV, the higher is the insurance premium and vice versa. Thus, make sure to define the right amount of IDV as setting a lower amount will require you to pay from your pocket in the event of an unfortunate accident.
Know the Insurance Coverage
As essential it is to select the right policy, similarly, it is important your select a policy with adequate coverage. Knowing your insurance coverage will help in making claims for all the insured events. Further, knowing what is included and excluded from your insurance coverage will help you understand the coverage better.
Understanding the Right add-ons
Comprehensive plans offer the option of selecting add-ons for your car or bike insurance policy. While not all add-ons are required for you, it is essential to opt for only those add-ons that enhance the policy's scope. Adding unnecessary add-ons will see a spike in premium with no real benefits at the time of claim.
Learning About the Factors Affecting your Premium
When buying an insurance plan, it is necessary to balance the coverage within your budget. For that, you need to know exactly which factors affect your insurance premium. These factors contribute to fluctuating your premium amount and hence, should be carefully selected. Deductible is one such factor that you should be aware of. Apart from that, the no-claim bonus, IDV, etc are others to keep an eye on.
These nifty tips will help you secure a suitable motor insurance coverage this 2021. Keep them in mind and enjoy mental peace knowing your vehicle has an all-round protection from damages.