Budgeting is more important than it was two years ago. The pandemic took its toll on family incomes, while the cost of living increased dramatically.
That's why a recent survey found that 80% of Americans budget, which is well above the 68% that were budgeting in 2019.
Tracking your money is essential to stay on budget. You can't afford to overspend, or you might not have grocery money.
There are tools like spreadsheets and apps to track your personal finances. Which one is the best software for personal finances?
Read on to find out which personal software is the best and how to choose the right personal finance software for you.
1. Mint
This is the top personal finance app because it's so easy to use. Track how much you earn and where your money gets spent.
Create a budget that fits your unique needs. A nice bonus is that Mint tracks your credit reports. You can see if there are major changes that impact your financial health.
Are there bills that you want to reduce? Mint partners with Billshark, a tool that negotiates with vendors like cell phone and cable companies.
They reduce your bills and you agree to pay them a portion of the savings for 24 months.
2. ChroniFI
Are you dedicating yourself to financial independence? This is the one personal finance tool that you need to have.
ChroniFI hit the market last year and it's a lot different than most personal finance software. You'll see that the tools on this list track spending and budgeting.
This tool takes your financial situation and equates it to time. You'll see what it takes to become financially independent and show you why you're not right now.
It lets you play with different scenarios to create your dream lifestyle as well.
3. Quicken
Quicken is an all-in-one personal finance tool that manages budgeting, spending reports, and retirement planning.
The software helps you with just about any goal, whether you want to retire in five years or take a long vacation.
There are several price points, starting at $36 a year. Each tier has more features. If you want to manage investments and properties, you'll need the highest tier.
4. PocketGuard
PocketGuard has many of the same features as Mint. Do you want to see how much you can spend at a particular moment? PocketGuard shows you.
You can pay all of your monthly bills from the app, but be aware that it can be a little slow.
Otherwise, it's a simple app that tracks your finances and spending. Reports are easy to read, so you don't have to spend a lot of time digging for information.
5. YNAB
You Need a Budget gives every dollar you earn a purpose. Do you remember your grandmother keeping cash in different envelopes for groceries and other bills?
YNAB took the same principle and put it into an app. To get the most from the app, you have to learn about the YNAB method and learn to apply it.
The app is based on the four rules of the method: give each dollar a purpose, figure out your true expenses, be flexible, and use the first three rules consistently.
6. QuickBooks
Self-employed people have different personal finance issues. Their business and personal expenses are one and the same.
If you need an alternative that doesn't cost anything, check out Wave Accounting. It has many of the basic features of QuickBooks without the subscription cost.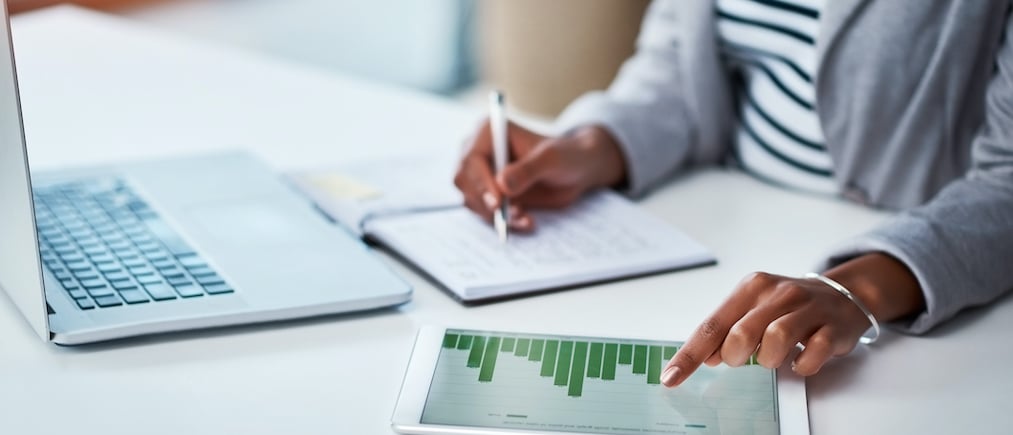 What to Look For in Personal Finance Software
There are fantastic options for personal finance software on the market. How do you know which one is right for you?
Start with your financial goals. For instance, if you want a tool to help you with personal finances and property management, Quicken is the right software for you.
Want to achieve financial independence? Go with ChroniFI.
How will you use the software? Do you prefer to have your financial information on your phone or desktop computer? You might prefer both options.
App integration is an important factor. The personal finance software should connect to your bank and credit card accounts. You might want to track your investment accounts as well.
There are apps that are built to track stocks and mutual funds. If you're investing in alternatives, you need to find the right personal finance tool to track those investments.
Costs
The cost of personal finance software ranges from free to about $10 a month. Take the cost into consideration.
Don't look at this as another expense. Remember you're spending money to save money. Think about the total cost and return on investment.
Support
What kind of technical support do you have? Apps that only have an email option might need to be skipped.
Send messages to customer support teams with questions and see how long it takes for them to respond.
Ease of Use
At the end of the day, the user interface has to be intuitive and simple. This is a very personal decision. What's easy to navigate and use to one person might be difficult to the next.
Test out different tools. Take advantage of free trials for personal finance software. You'll find that there are some programs that you like more than others. Note what you like and dislike about each one and make a final decision.
Manage Money With the Best Software for Personal Finances
It's more important than ever to stay on budget. Incomes are shrinking while costs are rising. Spending more than you have means not paying the rent for many Americans these days.
Tracking personal finances is necessary. This article shows you the best software for personal finances and how you can decide which program is right for you. Use these guidelines and you'll be well on your way to achieving your financial goals.
For more financial advice, be sure to head over to the home page of this site.