In India, every vehicle driving on the road needs to have a third-party insurance policy mandatorily. This policy ensures that the insurance company pays for the cost of the damages to a third-party vehicle or persons caused by an accident involving the bike of the insured person. When you buy insurance for a two-wheeler, you can opt for a third party bike insurance policy or a comprehensive two-wheeler insurance policy. You can also opt for a long term two-wheeler insurance policy if you do not want the hassle of renewing your policy every year.
When there is a road accident, both vehicles can sustain damage, and the people in the vehicles can get injured. If the accident is caused by the negligence of the driver of one vehicle, then the other vehicle owner can file a claim for third-party bike insurance. It is important to note that the claim process for third-party bike insurance online is different from the own-damage process.
Claim Process for Third-Party Bike Insurance
Here is a quick look at the third-party insurance for the two-wheeler claim process if your bike suffers damages in an accident due to the fault of another vehicle.
If you are not badly injured, then make sure that you click clear photos of the accident that highlight the damages to your bike and any injury to you. If your injuries are severe, then ask someone to click the pictures for you.
Make a list of all the damages caused to your vehicle.
If there are any eye-witnesses that can testify to the fact that you were not at fault in the accident, then take down their contact details and ask them if they will be willing to testify.
Inform your insurance company regarding the accident and follow their instructions.
Contact the police and submit an FIR (First Information Report). Ensure that you get a copy of the FIR as it is an important document in the processing of your claim.
Talk to a lawyer and submit a case to the Motor Accident Claims Tribunal Court. You will be required to be present at the court proceedings and submit documents and details of the accident.
Once the court passes an order in your favour, share the same with the insurer and receive the third party bike insurance claim amount.
Now that you know how to claim third party insurance for bikes let us look at the documents needed to do so.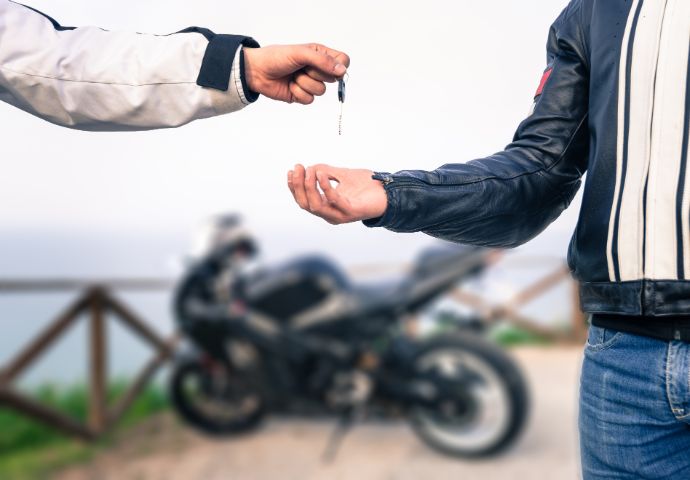 Documents Needed to File a Third-Party Bike Insurance Claim
While the list of documents may vary from case to case, here is a generic list of documents that you might need to file a third-party bike insurance claim:
Your valid driving licence
Valid bike insurance policy
Claim form that needs to be filled completely and signed
Registration Certificate of your bike
PUC Certificate of your bike
A copy of the FIR
If you are getting your bike repaired after the accident, then the original bills and receipts of the same.
Discharge or Satisfaction Voucher that is duly signed
Copy of your PAN card for higher claim amounts
Remember, in the event of an accident, try to avoid moving the vehicles unless an inspector surveys the area and makes a report. Also, make sure that the police are informed immediately and call the hospital if anyone is seriously injured. Avoid riding your bike under the influence of alcohol or any other intoxicant. Go through the policy document and ensure that you do not use your two-wheeler in any way that can result in the rejection of your claim.
Summing Up
As a bike owner, it is important to have online insurance for a two-wheeler to be able to claim damages caused to your vehicle by a third party. The process mentioned above can help you file a third-party claim with ease and receive compensation for the damages caused to your bike or injuries to you.
If you have opted for a comprehensive plan, then you need to check with your insurer about the claim process in the event of an accident. Remember, a two-wheeler insurance policy safeguards you from financial losses and helps you manage accidents and mishaps with relative ease. Ensure that you assess your requirements, compare policies, and choose the best one for your needs. Good Luck!