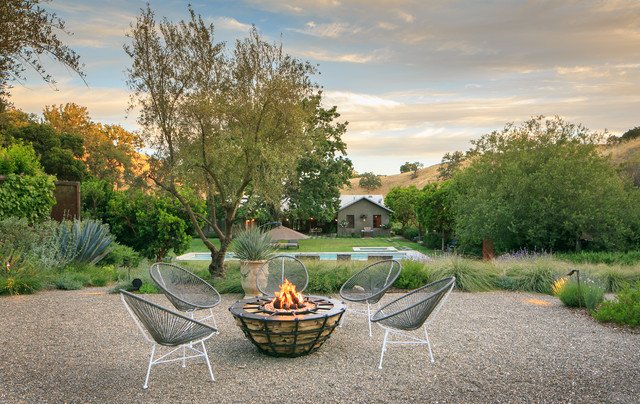 Gathering around a cozy fire pit with family and friends sounds like an ideal way of spending a beautiful evening. You could have a quiet night filled with good conversations. Or take a break from the routine and host a cookout.
Fire pits have evolved, thanks to technology, since their inception. Today, there are fire pits available in various sizes, materials, and fuel types. You can have a big fire pit out in your backyard or opt for a compact version of a campfire with a stove. If you are interested in investing in an outdoor fire pit without the hassles of smoke and smell, you can check out resources like Solo Stove review to know about some leading brands.
Factors to Keep in Mind When Buying a Fire Pit for Your Outdoor Living Area
Fire pits can add charm to your outdoor living area and offer you a cozy space to entertain your guests. Choosing a fire pit can be an overwhelming task owing to the different types of products on offer in the marketplace today.
Here are top factors you should consider for buying the best fire pit for your outdoor area:
Local Laws
There are several best practices outlined by the US EPA ensuring the safe use of fire pits in outdoor areas. For example, there are guidelines available on what type of wood to burn and appliance to use. State-wise local woodsmoke/ heater program information is available for the convenience of the customers. Also, look out for any local laws that you might have to adhere to.
Fire Pit Type
What type of fire pit are you looking for? For example, you can have a sunken fire pit in your backyard. Or you can opt for fire pit bowls that can be moved from one place to another without the need to be permanently fixed. Then you have fire pit tables that have a controlled fire at the center of the table.
Fire stoves are also a popular option as they are compact, portable, and easy to use. To know more about how fire stoves work, you can go through the Solo Stove review.
Durability
Different types of materials are used for the construction of fire pits. For example, cast iron is a good choice for a fire pit, but the material is heavy and expensive. Then, stainless steel can withstand high temperatures, are rust-resistant and a durable option compared to other materials like copper and cast aluminum.
Smoke Emission
Numerous fire pit options are available today that burn cleaner and emit less smoke considering environmental concerns. If you want a campfire sans the burning wood smell and thick smoke getting into your eye, then fire stoves are an ideal option to browse through.
Size
Look for size options depending on the outdoor space you have. If you live in the city or want a portable alternative for carrying around on your trips, then you could invest in a fire stove weighing around 15 pounds. Or, if you want a fire stove for your family home, then you can invest in a large-sized stove that can also double up as an appliance for cooking.
Warranty
You are making a considerable investment when buying a fire pit. Therefore, check if your product is covered under warranty in case of any manufacturer defects and if there are any replacement or repair options. There are vendors available in the market today that offer a lifetime warranty on their fire pit product range.
Cleaning and Maintenance
How easy it is to use the fire pit? When used, does the fire pit leave behind a lot of ash and dirt for you to clean up? Understand how the fire pit works. Look for videos demonstrating the same. Also, check out customer reviews on the long-term use of the product.
Budget
What is the budget you have set aside for buying a fire pit? If you are looking for a small or medium-sized fire pit, then you can find a safe and durable option well below $300. If you want to invest in a large-sized fire pit for your outdoor living area, then you can find good options under the cost of $500.
Buying a fire pit for your outdoor living area is a long-term investment. Look for the factors mentioned above before you zero-in on a particular vendor. Fire stoves give you the flexibility to take your fire pit along on outdoor trips or have one in your backyard for family gatherings. For more details on fire stoves, their workings, and accessories, read through the reviews.