When looking at Micro Small and Medium Enterprises (or MSMEs), they account for a major chunk of the Indian economy as their sector contributes to almost 30 per cent of India's GDP. Providing employment to over 117 million people, the close to 65 million MSMEs functioning in India today serve as the pillars for the nation's economy. Read on to understand more about why they hold this position.
India's MSMEs – Pillars of the Domestic Economy
When looking at Indian MSMEs, their contributions to the Indian economy make them key players in the economy. Some of their more concrete contributions have been listed below.
MSMEs Employ Millions
Owing to the existence of a wide range of MSMEs millions of the country's unemployed youth are able to fend for themselves and earn a living. Each year India witnesses approximately 1.2 million people graduate in varied fields. Owing to this vast figure, the government alone is unable to create jobs for the youth. MSMEs serve as a boon as they reduce the shortfalls in job openings as previously faced by the government.
Modest Sums of Capital Needed
In order to be operational, MSMEs do not call on vast sums of money when they first commence their operations. Instead, what governs MSMEs is their ability to possess a unique and innovative product and business model. Rather than being heavy on resources such as equipment and manpower, MSMEs are designed to be self-sufficient and the business model is designed such that the entrepreneur can carry it out on their own. These entrepreneurs do not need to outsource the management of their business. Instead, MSMEs are capable of being handled single-handedly.
MSMEs Have the Support of the Government 
In the past few years MSMEs have enjoyed the support provided by the government as a bid to cheer on emerging businesses. As a result, MSMEs have been able to establish themselves at a faster pace.
In fact, the government boasts a number of MSME loans and SME loans such that additional financial support is available to businesses. As part of these initiatives, the government has also begun a scheme that allows MSMEs to avail of business loans in under 59 minutes. Apart from this line of credit, the Government also offers a number of projects that provide young people with the skills needed to learn a wide range of vocational skills.
Looking at MSME Loans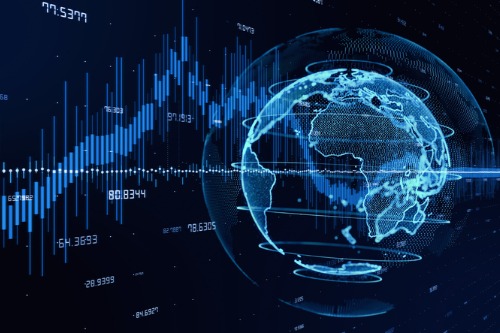 MSME loans have flooded the market making it possible for MSMEs to acquire the working capital they need with ease. MSME loans can be used in a number of ways ranging from the funds being directed towards buying and repairing factory machinery to obtaining raw materials.
Keeping in mind the economic damage brought forth by the pandemic, there exist specialized business loans specially designed for MSMEs during the pandemic. These loans offer the following.
A collateral-free loan package that amounts to approximately Rs. 6 Lakh Crores.
INR 3 Lakh Crores provided for small businesses.
INR 30,000 Crores to be directed towards non-banking finance companies.
Features and Benefits of MSME Loans Offered by Bajaj Finserv
When looking at the features and benefits of MSME loans offered by Bajaj Finserv, the following becomes apparent.
No collateral required – Although its competitors might require collateral for business loans, Finserv MARKETS does not require any collateral to be provided against the loaned figure taken under an MSME loan.
Vast amounts loaned – Keeping in mind the anticipated expansion by a business, funds provided may vary. That being said, MSMEs can avail of up to Rs. 30 Lakhs on Finserv MARKETS.
Repayment tenures are lengthy – Those who avail of an MSME loan can repay their loan over a period ranging from 12 to 60 months.
Value-Added Services – Ranging from financial fitness reports to tailor made insurance plans, those who opt for MSME loans at Finserv MARKETS enjoy a wide range of value-added services.
Conclusion
In order to learn more about MSME loans and Finserv MARKETS offerings, visit their website today.