The audio equipment rental industry is a large one, as demonstrated by the wide number of audio equipment vendors operating in the market. When you are looking for a rental service to help with event production, you'll likely find that you have multiple options. But the difference between a passable service and the best service can profoundly impact how your event comes together in the end. Here are five reasons you should only work with the very best audio equipment rental services.
Open Communication
When you're working with a rental service, you should have more than a simple conversation. It should be about much more than what equipment you need and what the company has available, in other words. The provider should be receptive to what you're saying and use that information to help you further. This can range from simple recommendations based on expressed needs and budget to a more technical information. Open communication is the cornerstone of excellent customer service. How a company interacts with you usually dictates what the rest of the experience will be like.
Current Equipment and Technology
Put two different speakers side by side and you may not think there are any significant differences between them. After all, they serve the same basic purpose. But using equipment that is up to date ensures you have a wider array of options and features that can make producing your event less stressful. A successful audio equipment rental company has no reason not to keep their stock up to date.
Insurance
Even the best-organized events can result in equipment sustaining damage, even if it's only minor. The best rental companies will make it clear what constitutes damage for which you are culpable. Don't let last-minute surprises push you over budget.
Flexible Pricing
Every budget is different, and it's important to get the most for your money. When you're working within set financial parameters, strict pricing structures can limit your choices and force changes to your planned event itself. A rental service that's willing to offer you a flexible payment plan for equipment or services can be vital to sticking not only to your original production plan, but your budget as well.
Event Assistance
Depending on the scale of your event, or your level of experience staging events, you may find yourself in need of some professional help to operate equipment and make sure things go smoothly from start to finish. Some audio equipment rental companies also offer event management and coordination services, offering their professional assistance in the staging of the event as well. The help will come at an additional cost, of course, but can save you time and effort overall.
Outsourcing Equipment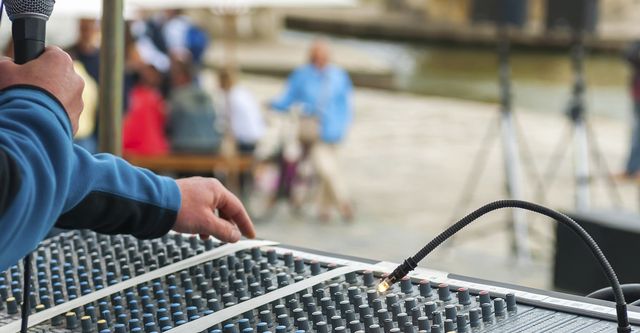 Strange but true: some audio equipment rental companies don't own the equipment they rent out. Instead, they lease it from vendors, acting as a sort of middleman. This practice can result in higher prices for the customer. Before making any decisions, inquire about the ownership of the equipment from the rental company and how it may impact you.
These are the most important aspects to look for in an audio equipment rental service. If you are looking for a reliable AV solutions company that meet or even exceed the above aspects, American Audio Visual has you covered. Visit them at http://www.americanaudiovisual.com/ to learn more about how they can help you.